International shipping is one of the best things. That have happened in this world. Because it even makes life easier for a lot of people who don't like carrying luggage or their packages. When traveling from one country to another, but that's not the purpose of this article because in this article we are going to show you the best way you can be Luggage shipping service to Germany from USA easily.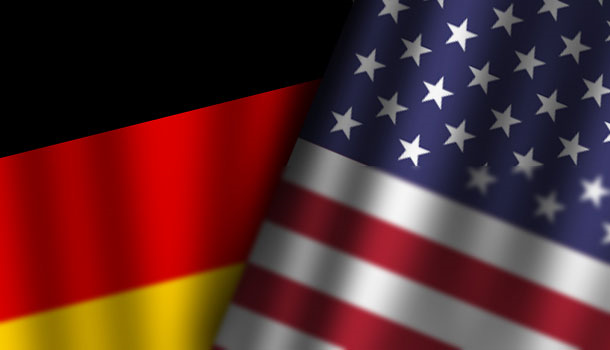 Shipping to Germany from USA is not difficult at all. I don't know what you may have faced in the past or maybe someone has been telling you that. Shipping luggage, bikes or any of your packages cannot be possible or that it won't be easy. Though I won't say the person is lying or that you got it wrong but what I'm going to say that shipping service to Germany from USA is straightforward and fast if you know the best company to trust your goods with. do not be weary because at the end of this article your shipping to Germany would be straightforward and comfortable for you.
Which Company Can Ship to Germany From USA?
Although there are a lot of companies out there that offer shipping services to many countries across the globe. I am going to share with you the fastest, a reliable and affordable company you can use in shipping luggage to Germany From USA without stress or difficulty.
The company that can do this job for you. While you rest assured that you won't be disappointed is known as Luggage To Ship.
Yes, Luggage To ship is the right and only reliable company that can ship any of your goods to Germany for you with ease.
How do I Ship to Germany from USA with Luggage to Ship!
Now that we have chosen the best company. That can help in shipping to Germany. Now I'm going to walk you through some easy step on how you can ship your goods to Germany from USA. What are these steps?
First of all click at the link in this line and head over to Luggage To Ship web page for shipping to Germany directly. Or if you like you can visit their homepage to know more about their services.
After you have visited the direct link of Shipping to Germany, now you will see some information that will be useful for you. on the page all you need to do is to keep scrolling down till you see "Get a quotation for my Germany shipment" or if you want to access the page directly click here
Once you have visited the get a quote page successfully. Now you will see a little form to fill and get your price rate. Like: where you are shipping from and the zip/city code, where you are shipping to and the zip/city code. Then after that select the type of item you want to ship, select the quantity then click on "Check Rate". Then you see your price rate and follow the directions to ship your goods to Germany now without wasting time.
Now that you have known the way to ship to Germany from USA. Why don't you go ahead now and started shipping luggage, golf clubs, skis, bikes or any of your products? Now and enjoy fast and reliable services. Now from Luggage To Ship and shipping to Germany will be very much easier.