Getting the best luggage service to move your luggage from one place to another could be tiring and annoying, a lot of companies providing this service would make you go through a long and tiresome process all in the name of safeguarding and ensuring safe handling of your luggage while shipping it to your desired destination. With this in mind, Luggage To Ship have made things easier by providing you with sophisticated services which differentiate them from other companies in this field, a trial would make you keep patronizing them.
Luggage To Ship is a US-based luggage shipping company which offers to their customers a wide range of services just to make them happy and ensure that their luggage is in the right hands With the head office in New York, USA, they have different branch locations like warehouse service in Delaware (USA), 24/7 customer support team in Egypt, technical support team in both USA and Bangladesh.
This shows how dedicated in making sure their customer base is fully satisfied with their portfolio.
What makes Luggage To Ship different from others?
There are a lot of reasons that make LTS different from every other Shipping companies, these reasons include:
Domestic and International Shipping: LTS can ship luggage within and outside their operation base (I.e. shipping luggage internationally) which is totally cool and different from other shipping companies. They can ship your luggage to and from over 220 countries which is pretty impressive. It is safe to say that you can be sure of your luggage reaching its destination without the fear of a mix-up.
Partnership with World-class Shipping Suppliers: LTS work in partnership with world-class and famously known shipping supplier which makes their delivery services fast and satisfying. With the experience of the shipping supplier, you can relax and know that your package is in safe hands.
Low Shipping Cost: With much research, I can happily say that they offer a very low shipping cost compared to the rate of other shipping companies around. This helps you save money (especially save up to 80% off FedEx price) while trying to send your luggage.
Student Friendly Packages: The student shipping service was made specially for the students who have to move their luggage to school or back home, they have made traveling to be less stressful for the student who has a lot of luggage to move, they can now send their luggage ahead of them and travel in comfort.
Free Storage Service: LTS is offering a big saving with 6 months of free storage and shipping fee discounts by using their shipping service.
Sophisticated Customer Service: A customer service that function 24 hours, 7 days a week is accessible, you could either phone in, send an email message or even chat online with their customer care agents.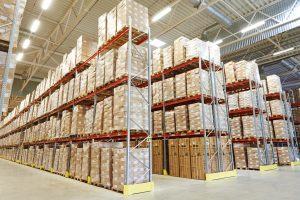 How can I place an order to carry my luggage?
Now, we have established that Luggage To Ship is one of the best shipping company that offers their customers a wide range of services, we need to show you the steps to ship your luggage through LTS, this can be done by following simple steps;
The customer should open the Luggage To Ship website, check the price and place an order
LTS then sends a shipping label to the customer
The customer then proceeds to attach that label sent by LTS to the luggage.
The luggage is picked up by one of the preferred carriers or is dropped by the customer depending on which is convenient for the customer.
The carrier then ships and deliver the luggage at the stated destination indicated by the customer.